NOIN Creations created in 2011:

NOIN MURAL PRICING SHEET (Revised March 2015)



Minimum Price: Murals sized 0 to 160 Square Feet: Price is $5,600

Pricing starts at $35 per square foot and decreases with increased size of mural; at 290 sf price drops to $32/sq ft – at 500 sq ft drops to $30/sq ft – at 900 sq ft price drops to $28/sf.

(Square Foot is determined by multiplying the Height x Width of the painting surface)


*Price per square foot may increase if design requested is complex. This will be indicated in price quote and determined at the time that the final sketch is approved.



PRICING, per square foot:

Prices per Unit Size

DIMENSIONS ²AREA PRICE

Up to 10ft. x 16ft. 160ft. $5,600.00
11ft. x 16ft. 176ft. $6,160.00
12ft. x 20ft. 240ft. $8,400.00
13ft. x 20ft. 260ft. $9,100.00
14ft. x 21ft. 294ft. $9,410.00
15ft. x 23ft. 345ft. $11,040.00
17ft. x 26ft. 442ft. $14,144.00
18ft. x 28ft. 504ft. $15,120.00
19ft. x 30ft. 570ft. $17,100.00
20ft. x 31ft. 620ft. $18,600.00
25ft. x 39ft. 975ft. $27,300.00
28ft. x 44ft. 1232ft. $34,500.00


Non-Refundable Design/Sketch Fee: $20.00 – Includes up to 2 sets of changes by client (Additional sketches charged at $1.00/sketch)

Pricing includes: Travel within Douglas county, all materials, rental equipment, assistant fees and work to completion.

Pricing does not include: Travel outside of Douglas county, liability insurance or Wall Preparation.



*Additional work due to adverse conditions on surface that requires extraneous labor will be charged extra, by the hour, at a rate of $95.00 / hour, and sometimes cannot be determined until after the job has begun.





PAYMENT TERMS:

Design fee of $500 due prior to sketch process. A 50% non-refundable deposit is due two weeks prior to start date of painting (this allows ordering of supplies and scheduling.) Full balance is due on the final day of completion.

PRICE SHEET EXPLANATION

Every detail and

*caveat on the price sheet is necessary. Below is an explanation of each point:





Pricing Structure

: I've talked to mural artists who charge $40 – $50 a square foot. For us, a starting price of $35 per square foot works, because or artist is extremely efficient and gets a project completed rather quickly.


Minimum Price

: We charge a minimum for small murals under 160 sq ft because it's a lot of work and time to set up at a location. It's not worth it for us to have or artist go out to paint a small mural and only be paid a couple thousand dollars.
Realistically, for murals smaller than 160 sq ft, an artist is better off painting an original painting in their studio. It's easier and doesn't require travel or set up someplace else.
Often we will suggest an original painting on canvas, instead, to clients who ask for a small mural. The upside for the client is a piece of art that they can remove from the wall if they move, or that they can resell if they want to later.


Non-Refundable Design (Sketch) Fee

: Every mural we do is designed on paper first. We offer the client the ability to pay just for the sketches first, because sometimes a client isn't sure if you can do what it is that they want.
If they don't like your design or decide not to use your services after all, they only lose $500.00 and you are at least paid for your time to sketch it for them. We don't sketch out anything without the design fee because it's a lot of work. Just meeting with the person to discuss what they want can take a couple hours. You want to make sure that you are paid for that time.
Why NOIN limit the number of sketches: NOIN have a limit of up to 3 sketches (2 sets of changes) and then charge for each additional sketch beyond that. NOIN needs the client to be motivated, and very specific about what they want. If we don't limit the number of sketches, the customer will just go on and on with changes. Trust me on this!


Wall Preparation

: So far, NOIN never had to charge additional fees for wall prep. We've only had brand new walls to paint. But if or artist arrived at a location and the walls were in bad shape, we have this caveat in the price quote so that we can charge extra for getting the wall paint-ready.


Payment Terms

: This is very Important! We require 50% of the total amount 2 weeks prior to the scheduled start date. This allows us to block out 5 or more days on the calendar (thus not accepting other projects for those days) and to purchase the necessary materials prior to the painting.
THE BALANCE is due on the last day of the painting. NOIN expect to be paid and done with a job when it's finished. Also, If an assistant is present then they would be expected to be paid on that last day as well.
NOIN is a Small business
located in Douglasville Ga.


This company main goal is to become a Gaming Studio.
Designing and creating animation, games, and audio sound tracks...
The company was designed through a vision, and the vision was put in motion. NOIN currently create designs for T-Shirts, Logos, Some phone cases, Posters, etc....
This is to help the company reach it's goal in the future.

NOIN plans to hire in the future with the growth of the company. At this moment we are not hiring.


NOIN support recycling efforts, and would create art from trash. Turning a piece of sheet rock into framed art work.


If you would like to make a donation to NOIN contact NOIN using the information on NOIN contact page.


Ps. Thanks for visiting NOIN, please comment under the home page and mention what you would like to see in the future.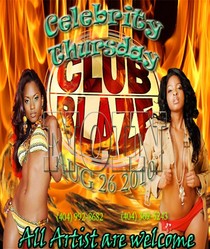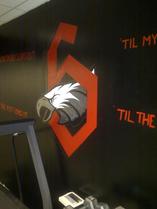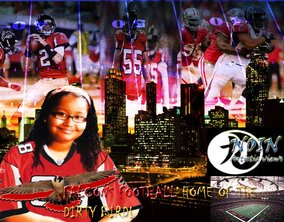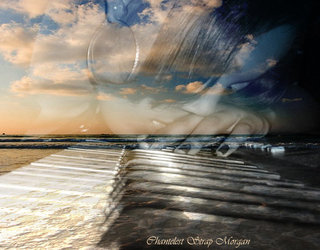 Sample Images created by NOIN


If you would like to see more images check out the contact page, and visit the following sites. ​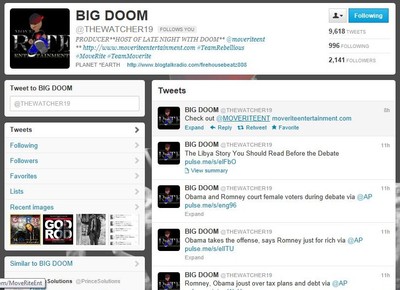 Visit Big Doom on Twitter
with Move Rite Entertaiment
"Prices for

Logos

is

$69.00

When you submit your request for the logo your logo will be created within 5 business days. If you would like a change to your logo it would be an addition

$10.00

for each change made."
NOIN Creations 2012 copyright